The Firm
The Firm was founded in 1983 by José Luis Claisse, and was located in the center of the historic old part of San Isidro, more specifically at the corner of Maipú and Juan José Díaz.
At the beginning the main objective of the Firm was to work in a personalized way, considering the affinity and proximity of the clients who required advice and legal representation.
Some years later Roberto Luis Guillot, Diego José Claisse and Facundo Rodríguez Iturrieta, became partners of the Firm and in 2003 founded ¨Claisse, Guillot & Rodríguez Iturrieta".
Since then CGRI has managed to combine capacity, dedication, expertise and work team, without leaving aside its philosophy wich was to develop the activity in a personalized way.
The Firm is in charge of counseling and representation of many Companies and Insurance Companies, in Civil, Commercial and Labor matters.
Moreover the Firm has a long experience in matters of Administrative and Taxs Law with lawyers who are highly qualified in these areas.
After a successful professional and commercial development, CGRI decided to go for more, and in 2010 opened a new branch in downtown Buenos Aires, in order to expand its clients' portfolio, always keeping in mind its personalized way.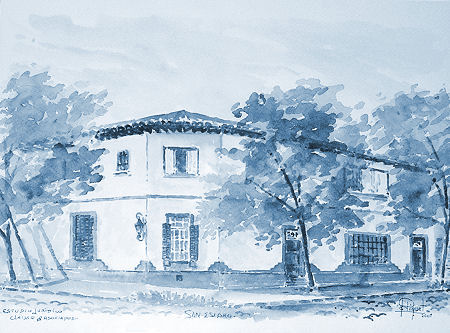 Estudio Jurídico Claisse & Asociados - Piquet's watercolor (2001)
SAN ISIDRO: Maipú 297, San Isidro, (1642), Buenos Aires, ARGENTINA

BUENOS AIRES: Córdoba 817, Piso 2º, Of. 3, (1054), Buenos Aires, ARGENTINA
Tel/Fax: 54-11-4747-0191 / 5324